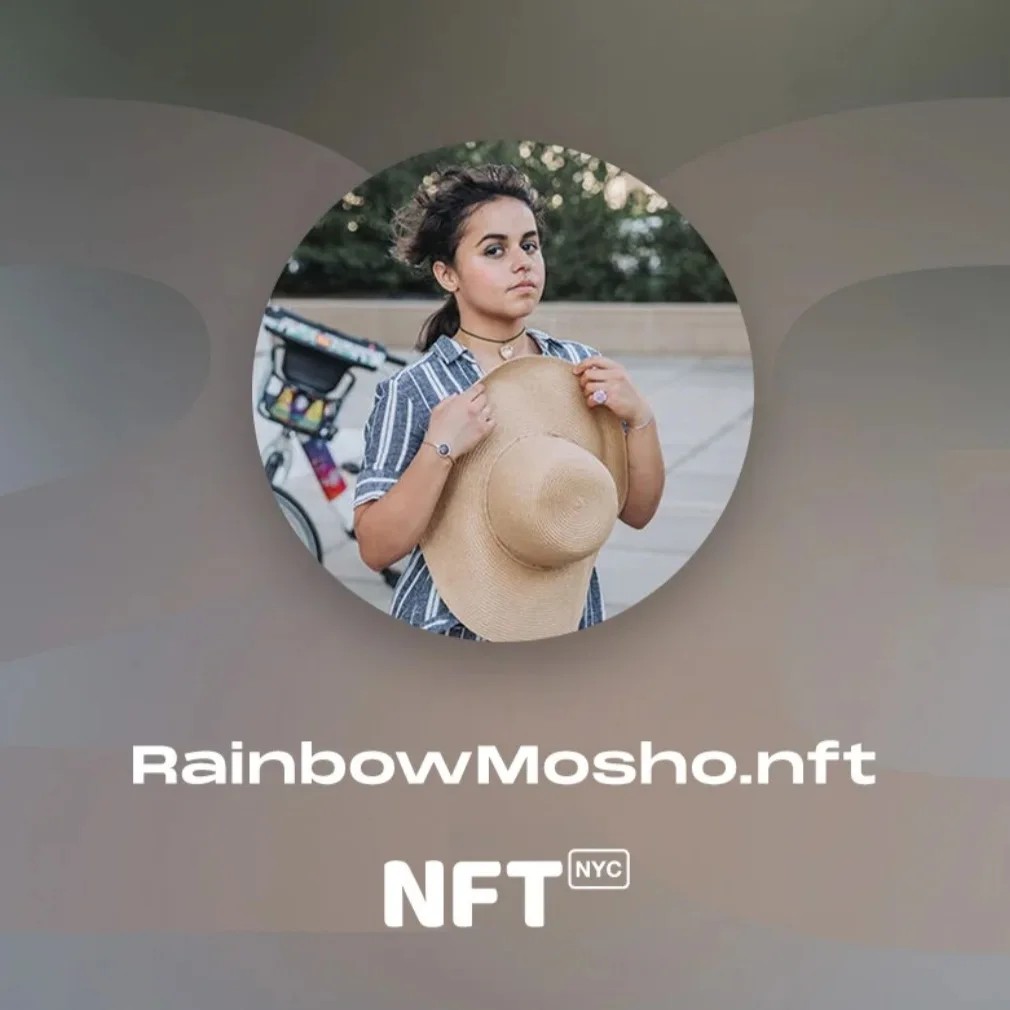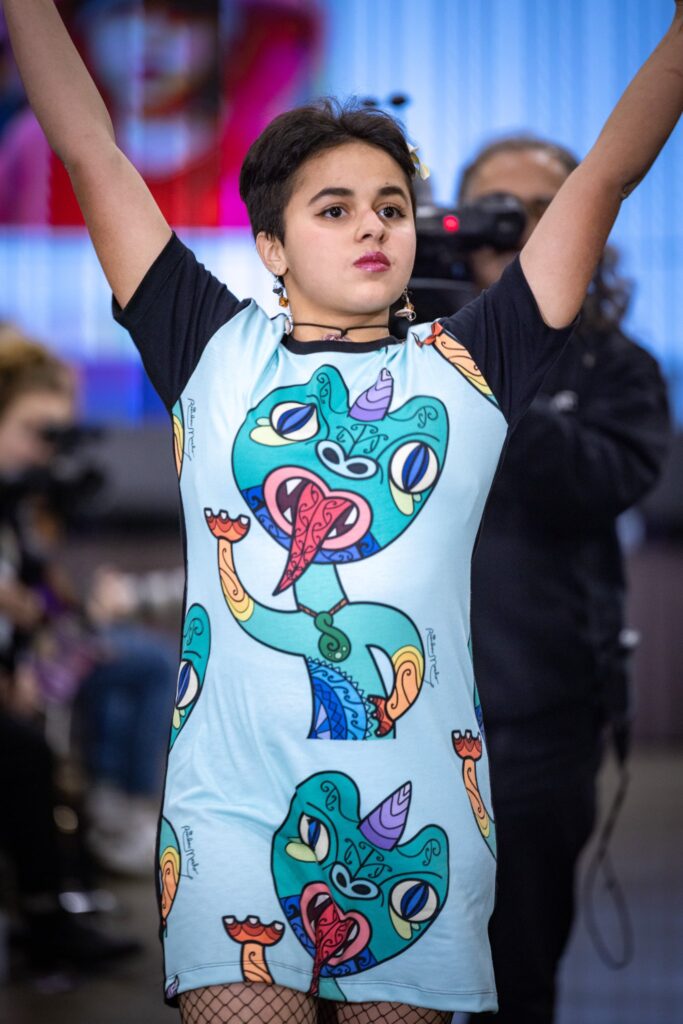 Rainbow Mosho is a teen, a Tennessean artist and entrepreneur on the Autism spectrum. Named Thomais at birth, her love of colour and fun resulted in her artistic persona of "Rainbow Mosho".
Rainbow and her mother Yadira Calderon collaborated in publishing 'What I Gained and Lost During Covid19' during October 2020 which is an art series focusing on the expression and discovery of life and death, handling PTSD, the greater meaning of family and an overall deep wisdom for a young girl with autism. Her art has a constant theme of following a variety of experiences and realities that inspires Rainbow to create and immerse herself in art- a clear attempt to reaffirm her role in life.
In a recent interview, Yadira commented that 'art has been a tool to survive, to communicate and to feel human… art was a natural in Rainbow's life but since March 2020, art has become the way to exist.'
March 2020 through July 2020 was particularly hard for Rainbow because her beloved Abuela was seriously ill. She and her mother had to travel to Florida to help take care of her grandmother and eventually witness her passing. In doing so, Rainbow experienced the discovery of emotions of great pain and sadness within her soul and all around her. Due to this, she began to produce art that was a direct result of what she was feeling, but hse also produced art focussing on the power of love.
Her art powerfully expresses her understanding of human emotion in vibrant colours and whimsical drawings. Through her art, Rainbow demonstrates, as the title of her book confirms: her losses and gains during Covid19. The loss of her grandmother was the gain of an angel in Heaven; the loss of fear was the gain of her voice, her confidence, and loving herself a lot more. This young woman, who has stopped talking at 30 months, is now a very animated speaker. The verbal content of her work resulted from long interviews by Yadira with Rainbow discussing her art and its meanings. Her favourite piece is the 'Tree of Life', which Rainbow digests as "Every colour, shape, and emotion keeps me real and makes me a very special person".
Her art has been exhibited in Tennessee, USA, New York City, Dubai and Japan. She won third Prize in the Fly Your Flag contest- organised by Kidizenship.
LIFE AND ITS EMOTIONS INSPIRE MY ART