Watch Rainbow's designing process!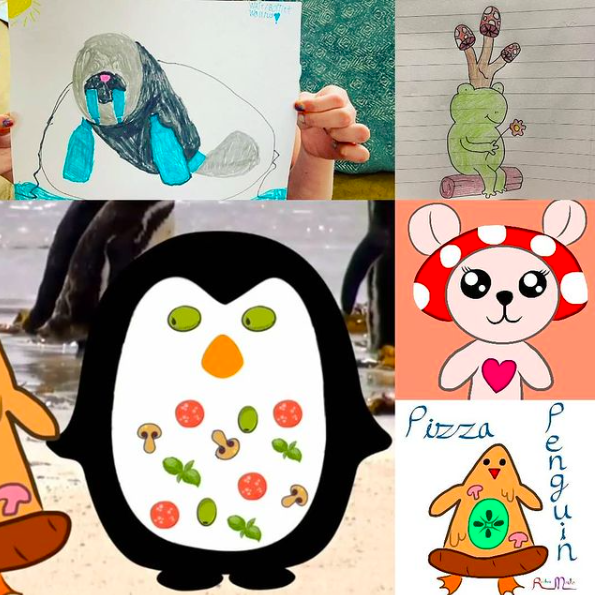 Love these Alphabet Creature creations from my supporters!
Join in with my alphabet animal challenge!
Choose a letter
Pick two items/things/animal/food that begins with the same letter…
Mix them up… Draw them…
Share and tag me on Instagram @rainbowmosho
And use the hashtag #alphcreaturechallenge
No deadline
Rainbow has gone through many challenges in her life and is an avid support of anti-bullying! Check out the project she worked on, here.
Art takes time! Rainbow loves exploring different mediums to create her unique artwork. Why don't you try using household materials to create fun textures in your artwork too! We would love to see your recreations!
Let's be Friends!
Chat with Rainbow about anything! Tell her your own stories, share stories, help each other grow, and guide each other through difficult times in your lives!
Hey Rainbow. I'm super proud and excited having your beautiful art exhibit at The Rocket Gallary! 🚀 People can now…

Rainbow, Both you and your Mom are amazing and inspiring people. We are so proud of you and all of…

Visit this site: https://www.redbubble.com/people/RainbowMoshoArt/shop Also from Oct 3-15 – Exhibit at Just Love Coffee Cafe @Murfreesboro East location

Rainbow!! Wow I love your art where can I find it